• Beach • Bikini Lovers • Bikinis • Brazilian Styles • Empowerment • Fashion • Summer2020 • Top trends • Trends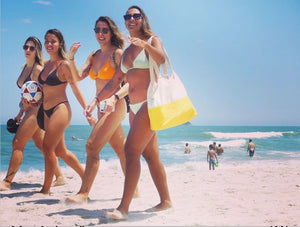 Are you always wondering if you should wear swimwear or not? Let me tell you something to have the perfect beach body. You just need to have a body. Every woman deserves to go to the beach in a swimsuit that they can feel comfortable and happy in. Nowadays, even the runaways are promoting diversity by showing different types of bodies and encouraging women to become more confident and wear all kinds of swimsuits without being ashamed. The sense of beauty has changed over the years, and people had started to value all body types, differently from the past, when...
---
• Bikinis • Brazilian Styles • Fashion • Summer2020 • Trends
Get excited because summer 2020 is right on the corner, and to get you inspired, we are going to discuss some of the latest colour and print trends for this summer. With the end of the winter season in Canada, people start to make plans for summertime and to choosing the right, and on-trend beachwear style is very important for some of them. This post is going to help you to have an idea of what are the colour and print trends that are standing out on runways around the world.